Heavy Duty Towing
Heavy Duty Towing Near Me
Heavy Duty Towing Service
Motown Towing provides heavy duty towing services to anybody in the Detroit area that has heavy duty equipment. We have the ability to tow the biggest pieces of equipment and the heaviest trucks because we have skilled operators and the right equipment.
We also offer long-distance heavy duty towing. Our heavy duty towing operators have deep knowledge and extensive training that allows them to provide the best service possible. If you need a heavy duty tow, call our dispatchers immediately at 313-209-3143!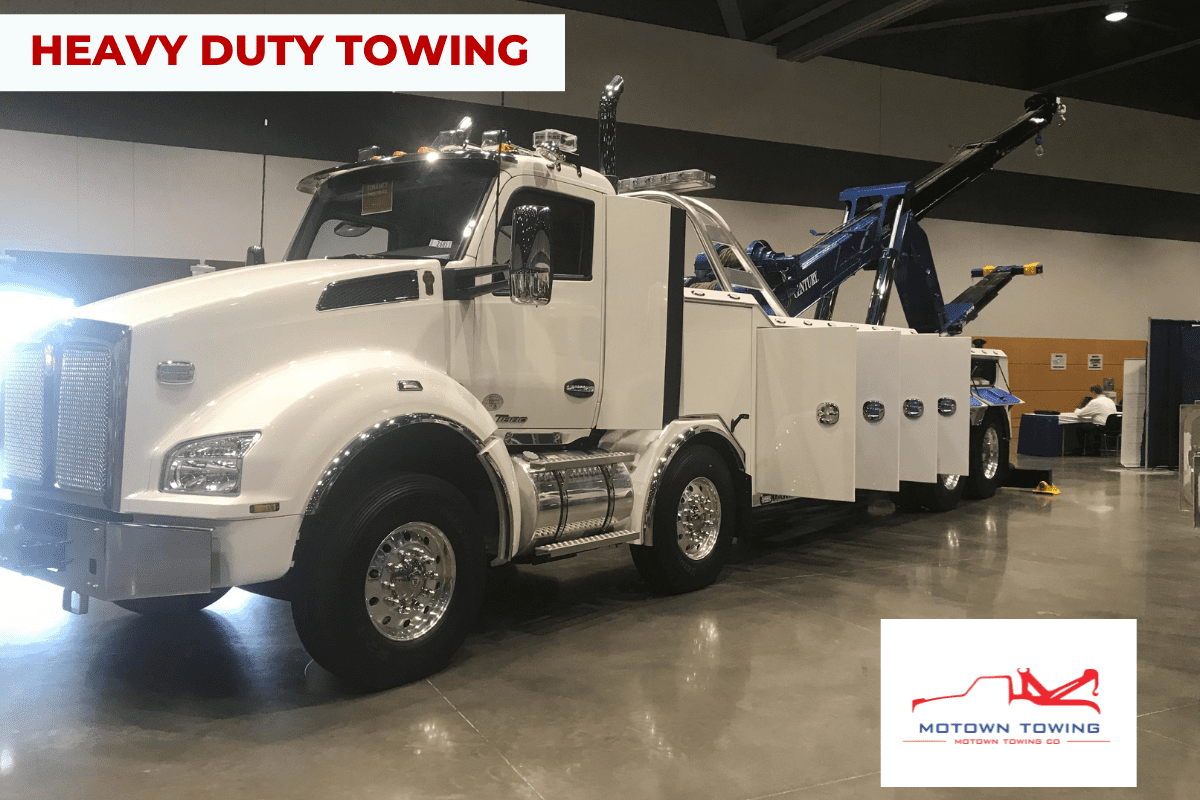 We are always ready to help in any emergency situation resulting from an accident that involves a tractor-trailer or any other heavy equipment. Motown Towing is here for all of your heavy duty towing needs.
These are the types of Heavy Duty Vehicles we can tow:
Semi-trucks
Busses
Dump trucks
Heavy equipment
Garbage trucks
U-Haul trucks
Tow trucks
Tractors
Not Just Heavy Duty Towing
When you need heavy duty towing, call Motown Towing. Motown Towing is Detroit's most affordable towing company. We provide the following roadside assistance services:
Battery service

Gas delivery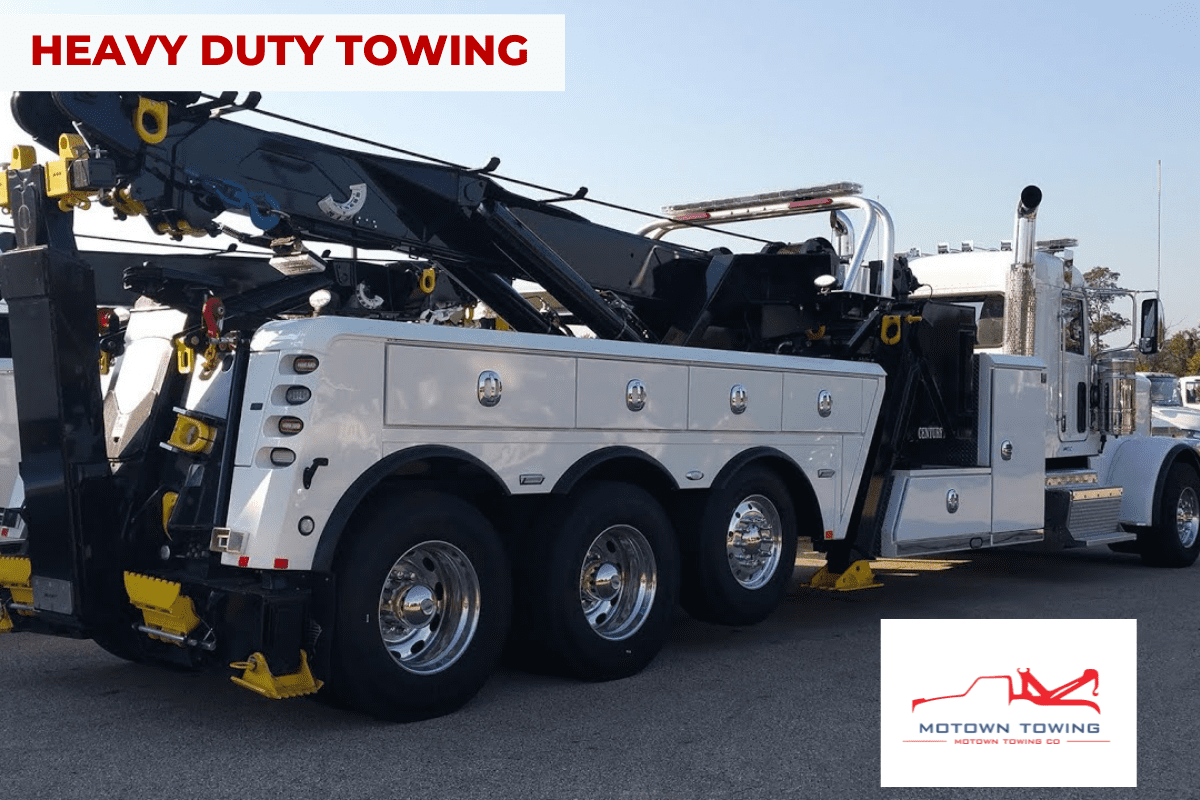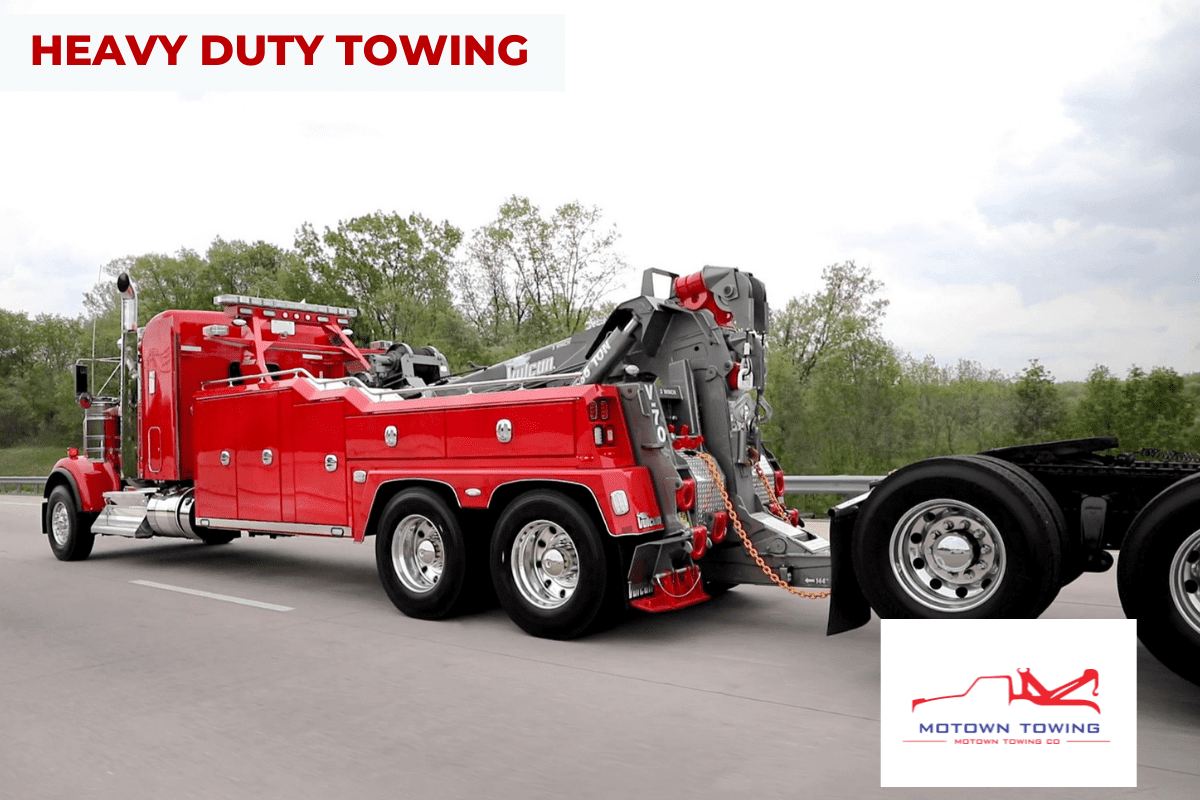 Heavy Duty Towing FAQ
Q: What is considered heavy duty towing?
A: Anything with a weight of around 25 tons would be heavy duty. Call 313-209-3143 for "heavy duty towing near me"
Q: What is a heavy duty tow truck?
A: A tow truck that can tow more than 17,000 pounds. If you need heavy duty towing call 313-209-3143.
Q: How do you find affordable heavy duty towing?
A: If you live in Detroit you just call Motown Towing at 313-209-3143.
Q: How far can my semi-truck be towed?
A: As far as you need it. Motown Towing has no limit on the distance we will tow a semi-truck. Call 313-209-3143 for towing today.
Q: Do you offer 24/7 heavy duty towing?
A: Yes. Call 313-209-3143 for emergency heavy duty towing services.