The Best Tow Truck Service in Detroit, Michigan
We are expert providers of Detroit towing car services with quality towing services and roadside assistance. We work with a large number of towing experts that offer 24-hour Roadside Assistance to every part of the Detroit, MI area. Even if it's at midnight and you need a car lock-out service, we are there. At Motown Towing Company, we diligently work to earn your trust with our fast, courteous service and highly competitive tow service rates.
Towing Detroit | Towing Service | Roadside Assistance | Flat Tire Repair | Wrecker Service 
At Motown Towing Company, we have a large number of tools and towing services, and other needed mechanical devices for towing at our disposal. We have the ability to dispatch a skilled service technician to deal with a car lock-out or other type of towing concern at any time of the day or the night.
We can Tow Any Car, Truck, RV, Van, or Heavy Duty Piece of Equipment
Whether it's a sudden breakdown or a car accident, our Detroit towing service can help you get your car back on the road. Whatever the problem, our Detroit towing company will have the right vehicle to get you back on the road. No matter where you're located in the Detroit metro area, you'll be able to find a reliable towing service that can meet your needs. And if you're in need of a truck to transport your car or a piece of equipment, Call Motown Towing.
Our Tow Truck Drivers Can Help With Any Emergency Towing Situation
If you're stuck in an unexpected situation, you need a Detroit towing service to help you get your vehicle back on the road. In this big city, traffic is a constant threat, which makes it essential to call a towing service as soon as possible. This will help prevent any damage to your vehicle from worsening. Additionally, if you're traveling in a luxury car, our Detroit towing service can help you get it fixed as quickly as possible.
The type of tows that we help with are :
We are your local towing experts. Call us at for an immediate car towing emergency today!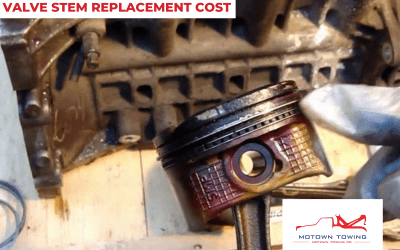 If your tire is slowly losing air and you can't find out why, it's probably time to fix your valve stem, the part of your tire where you inflate it with air. Valve stem replacement cost can vary depending on whether you do it yourself or get a professional. If you...
read more